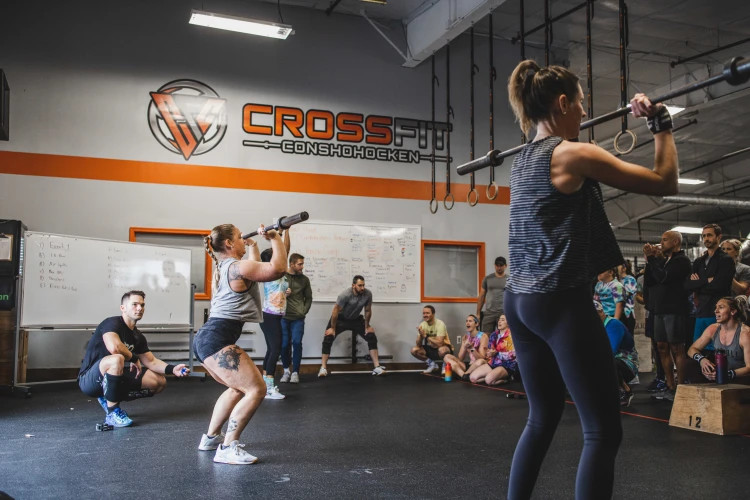 When Saturday November 12th 9:30am -12pm
Where – CFC
Who – You, and all gym bros and besties
"Power Hour" is CrossFit Conshy's annual in-house Competition. Unlike most competitions where the elite athletes hold innate value, this unique design opens the playing field for everyone. This competition won't come down to experience and ability alone. This competition will be won by the team with the best strategy and the most camaraderie. Everyone on the team gets to "play" and your team has decide who to use, and when to use them to come out on top!
The way the power hour works:
Each member of your team is a resource, it's up to your team to determine when and how you use each individual member. Know your team, be creative and with a little luck, you may be the one team standing when the dust settles…
Team Formation:
The Power Hour is a one-day team competition made up of two teams. (3 teams last year)
Day Squad (5:45, 7am and Noon members)
Evening Crew (4:30, 5:30 and 6:30pm members)
Teams will be composed of members of CFC and assigned based on their most frequently attended class time.
Competition Format:
Main Events:
3: "Main" Workouts
12: "Mini workouts"
There will be 3 main workouts that require multiple members of your team. Teammates used in one event cannot be used again until all teammates have participated in a following event. There will also be 10-12 mini workouts, in which each member will be allowed to participate twice. This is where your team's creativity is established. The idea is that you choose when to use your team members for certain workouts and when to "save them" to be used later.
The nature of the main workouts will have different roles for members of different abilities and each member of the team will have opportunities to contribute regardless of skill or experience level.
Sign-ups begin, Monday 10/24.
We'll have sign-up rosters at the gym ready for you!
[signature]