We know this is a big shore / travel weekend gang, but we're still here if you wanna get your fitness in. We will have a reduced but awesome schedule for you! Check it out
Saturday 5/28 – 10:00am CrossFit with Vinny "no shore friends" Joyce as your host! Come in for a team workout that will set you up for a weekend of fun!
Sunday 5/29 – Closed
Monday – 5/30 – Murph, 9:30am
"Murph"
Monday 5/30/2022 9:30am WOD
Each year for Memorial Day we host an Event here at CFC called "Murph" or officially "The Murph Challenge". "Murph" is a Hero workout, performed in the honor of Lt. Michael P Murphy, who was killed in the Kunar Province of Afghanistan in 2005. Since we opened in 2013, we've hosted this workout to honor his sacrifice and the sacrifices of all service men and women killed in combat. In addition, it's been a great event for our community bringing us all together in the spirit of Memorial Day for a great cause and a great workout.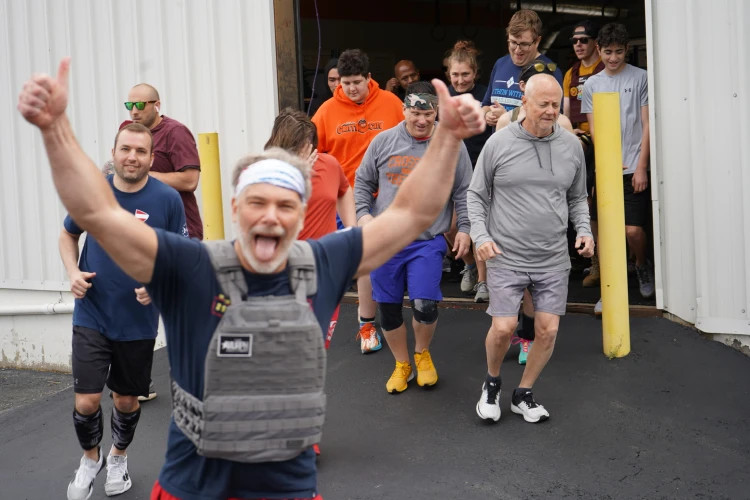 How to get involved;
Go to the official site and register, you'll be asked to make a donation, but you'll be registered as an official participant this way and receive a tee shirt and or hat.
Show up and participate – you don't have to donate to honor the workout and the cause, come in and get after the WOD!
At the conclusion of the workout, we host a traditional barbeque complete with backyard games and other fun filled activities.
Click here to bring an item for the BBQ
We hope to have all of our members here on what's sure to be an amazing workout and event! Friends and family are welcome to attend, but please let us know in advance.
The Workout
"Murph"
For time: w/ weighted vest
1 mile Run
100 Pull-ups
200 Push-ups
300 Squats
1 mile Run
Find your own version of Murph
True RX Murph – w/ vest all movements in order listed
Rx Murph – w / vest break movements up into rounds of Cindy
1/2 Murph – do half of everything listed
Full run half rep Murph – do the full 1 mile runs, but cut the reps in half
Partner Murph – run together, split reps with a friend